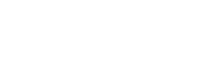 7 Steps To Creating Audience-Driven Content & Demand Gen Nirvana
OVERVIEW
We've heard over and over that buyers want us to curb the sales speak and create content that speaks to their unique needs and pain points. But still, many B2B brands struggle to pivot from product-centric to audience-centric marketing, leaving them with unanswered questions around the messaging, content formats and amplification tactics that resonate most.
During this webinar, Jessica Lavery, Sr. Manager of Content and Corporate Communications for Veracode, will also walk through the company's unique content marketing evolution to better engage the DevOps community. She and experts from Content4Demand, will highlight the 7 steps marketers can take to evolve to a buyer-driven content strategy, including how to:
Operationalize buyer insights across all teams;
Break down organizational silos to ensure alignment across divisions;
Create conversational content that serves a purpose;
Determine what you need to measure at the content and campaign level;
Package and deliver content to enable immersive, binge-worthy experiences;
Take chances with your marketing decisions; and
Track and respond to buyer signals to boost content impact.
Are you ready to start creating the content that your audience craves? Register for the webinar to get started.
Jessica Lavery
Sr. Manager of Content & Corporate Communications
Veracode
Steve Voith
Director of Demand Generation
Content4Demand