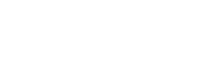 Addressing the Call for Relevance Among B2B Buyers: Analysis and Insights Into the Newly-Released B2B Buyer Behavior Study
OVERVIEW
Research from the 2017 B2B Buyer's Survey Report shows that complexity, consideration and the number of stakeholders continue to rise.
During this webinar, attendees will learn more about the survey findings and walk away with actionable insights into how they can shift their marketing and sales strategies accordingly, including:
How to personalize web experiences for the 66% of buyers who want and expect a company website to directly speak to their industry and expertise.
How to attract and influence the 63% of respondents who said they noticed ads from vendors during the buying process, and 32% of those respondents said it had a positive impact on their buying decision.
How to better incorporate insights and industry knowledge for the 92% of buyers that stressed the importance of sales teams understanding company needs.
Lisa Ames
VP Demand Generation
Demandbase
Andrew Gaffney
Editorial Director
Demand Gen Report