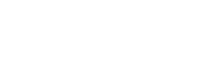 How AI Is Driving Account-First Marketing & Sales
Wednesday, July 26 @ 2 PM ET
OVERVIEW
AI and data are key pillars of any modern marketing strategy. Come learn how high-growth companies are leveraging AI and data to align with sales and drive account-first marketing and sales efforts.
In this webinar, attendees will learn how AI and data can help identify and align with sales on your targets, including how to:
Identify target accounts and ideal buyer profile;
Score and prioritize targets; and
Create contextualized buyer experiences and have personalized conversations using data.
Presenters will also share campaign examples you can run to see quick wins and early success.
Nipul Chokshi
Head of Product Marketing
Lattice Engines
Christopher Noon
Head of Data Science for Outbound and Channel Sales
Dropbox