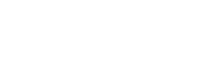 Gaining Account Context For Lead Engagement And Measurement
OVERVIEW
In this session, experts from Full Circle Insights and Highspot will examine the keys to proactively engage accounts and maximize account performance by connecting individual leads to accounts in your tech stack and processes.
The webinar will provide use case examples of:
Lead-to-account matching in Salesforce;
Data and process enhancements to align sales and marketing; and
Performance reporting with account context.
Attendees will walk away with tangible examples of the payoff of adding intelligence to account targeting by focusing on the highest revenue impact opportunities in your native Salesforce application.
Feng Hong
Sr. Product Marketing Manager
Full Circle Insights
Bryant Lau
Sr. Digital Marketing Manager
HighSpot