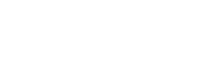 Putting Personas To Work: Turn Buyer Insight Into Powerful Action
OVERVIEW
Today's B2B marketing is powered by marketing automation, content marketing strategies and personalization opportunities. In this new world, insightful and actionable buyer personas are critical for marketers. That word "actionable" is key, because why bother creating personas that will be filed away after planning season is over? Personas have real power when they're used to maximize your marketing efforts every day.
In this webinar, we'll cover everything you need to get your personas really working for you, including how to:
Build for best practice– what you need and what to avoid to set them up right;
Get Marketing and Sales aligned on segment focus and database optimization for each persona;
Guide media choices throughout the buyer's journey for optimal persona engagement;
Execute insight-driven campaigns around personas' challenges and interests; and
Personalize content for improved engagement.
Tim Cook
Vice President of Client Services & Partner
The Mx Group
Andrew Gaffney
Editorial Director
Demand Gen Report