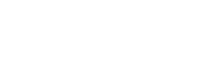 Connecting With Targeted Audiences Around Key Triggers & Influences
OVERVIEW
There is shift in B2B marketing towards precision. Marketing teams are not only expected to drive leads, but to drive orchestrated dialog with key decision makers. The new Buyer Insights & Intelligence Series will address the phases of this process from building out rich buyer profiles and personas, to developing contextual messaging and compelling content.
Analyze your audience and connect with your total addressable market;
Identify all members of the buying group—including influencers, recommenders and decision makers;
Apply cross-channel reporting to map buyer behaviors; and
Incorporate new applications of predictive analytics and AI for ABM and other targeted programs.
For marketers looking to improve their results and also provide deeper value to their sales teams, the Buyer Insights & Intelligence Series is a must-attend.