The 5 Realities Of Influencer Marketing
Friday, April 21, 2017 @ 12 PM ET
Speakers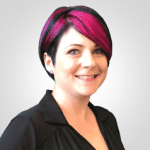 Dana Harder

Content4Demand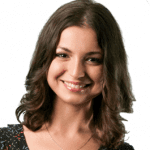 Alicia Esposito

Content4Demand
Klaudia Tirico

Demand Gen Report
After years of making headway in the B2C world, influencer marketing has officially "arrived" in B2B. Although influencer marketing has been practiced in marketing for years, it has only recently become top-of-mind for B2B marketers as they strive to accelerate word-of-mouth and maximize the reach of their content.
Successful influencer marketing takes strategy, careful planning and some good, old relationship building. During this webinar, Content4Demand VP of Strategy, Dana Harder, and Content Strategist, Alicia Esposito, will weigh in on some of the most common structures, and critical realities, of successful influencer marketing. Webinar attendees will learn:
The definition of successful influencer marketing

3 influencer campaign models and approaches

The realities and best practices of successful influencer marketing strategies
Are you ready to stop being polite and start getting real? Register for the webinar to get started.