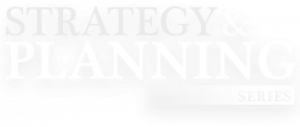 Modeling & Optimizing Your Marketing Plays For 2018
Our SPS webinar series has quickly become a top attraction for marketers. It's optimally timed as marketers review and recap their performance metrics from the current year, and also form their plans, investments and goals for 2018.
Right Person, Right Time, Right Message: Marketing Requirements For 2018 & Beyond
Finding ways to improve customer engagement is a top challenge for most marketers. Today's buyers get bombarded with messages, announcements, blogs, social media and much more.

MATT HEINZ
Exceeding Your 2018 Revenue Targets With AI And Data
Post Labor Day, B2B revenue teams are heads down in closing out 2017 and planning for 2018. This session will walk through the key plays you must have in your 2018 plan to increase sales and marketing alignment, drive pipeline and exceed revenue targets.

MIGUEL GERNAEY
6 Steps To Building The Ultimate 2018 Marketing Plan
The new year is upon us and you may not be sure where to start with your 2018 marketing plan. As marketers, we often find ourselves on the dreaded execution treadmill.

PAIGE MUSTO
Budgeting For Account-Based Marketing: A Practitioner's Story
According to SiriusDecisions, 92% of marketers call account-based marketing (ABM) a B2B must-have; and according to eMarketer, 41% plan to increase spending on ABM.

JOHN DERING
Enough Hype – Your Roadmap To Operationalize ABM In 2018
Account-Based Marketing: You know you need it because you keep seeing statistics such as 97% of marketers report higher ROI with ABM than any other tactic, and 300% higher close rates are linked to ABM.

TIM COOK
Optimize Omnichannel Campaigns In 2018: How To Reach Every Buyer In Every Channel
This session will share use cases highlighting how B2B organizations are overcoming the limitations of insufficient data and integration to expand their reach and buyer engagement.

JOHN HURLEY
Why You Can't Afford to Keep Measuring Marketing The Same Way in 2018
Your job as a marketer is to educate buyers so they become qualified enough to buy. So why do you measure the success of your campaigns based on pageviews, clicks, form fills and downloads?

CHRIS VANDERMAREL
Making The Case For AI In 2018: Get The Budget And Your Team On Board
AI assisted marketing and sales is revolutionizing how B2B is done, and you know your company needs it more than ever to compete and achieve your higher growth goals. But how do you pitch it to your team?

DEBORAH HOLSTEIN
Content Localization Is The New Norm: Facts And Figures To Guide Your Localization Strategy
Companies of all sizes are embracing international expansion as a revenue multiplier and competitive differentiator. If you think your competition won't be pursuing this strategy, you may be in for an unpleasant surprise.

JULIANA PEREIRA
An Audience-First Approach Today for Revenue Tomorrow: Let Data Guide Your Planning Strategy
Data is the lifeblood of effective campaigns, so don't let your database hold you back from having a killer 2018.

KYLE NAKAYAMA
Smarter And Granular Marketing Planning With Goals And Attribution
Q4 is here. Where has the time gone? And more importantly, how will your marketing team spend its time (and money) next year?

FENG HONG
Content Marketing Hit-Makers: Audience-Centric Formats You Need To Add To Your Catalog
Whether you're loyal to one or the other, or prefer a combination of several, the reality is that you still have a preferred music format.

DANA HARDER